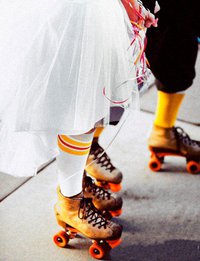 Where should you be on Saturday June 18th at 7:00 pm? At New Brookland Tavern with some Derby Girl Prom Queens of course!
CQS is hosting Derby Prom with live entertainment by the Capital City Playboys.  You may even get lucky and get to shake it with your favorite skater.
YOU DO NOT HAVE TO BE A SKATER/REF/COACH TO ATTEND! Everyone is welcome!
Ages 18+
Derby Folk $5
Everyone Else  $8
New Brookland Tavern
122 State St
West Cola, SC